WDFB
Christian Radio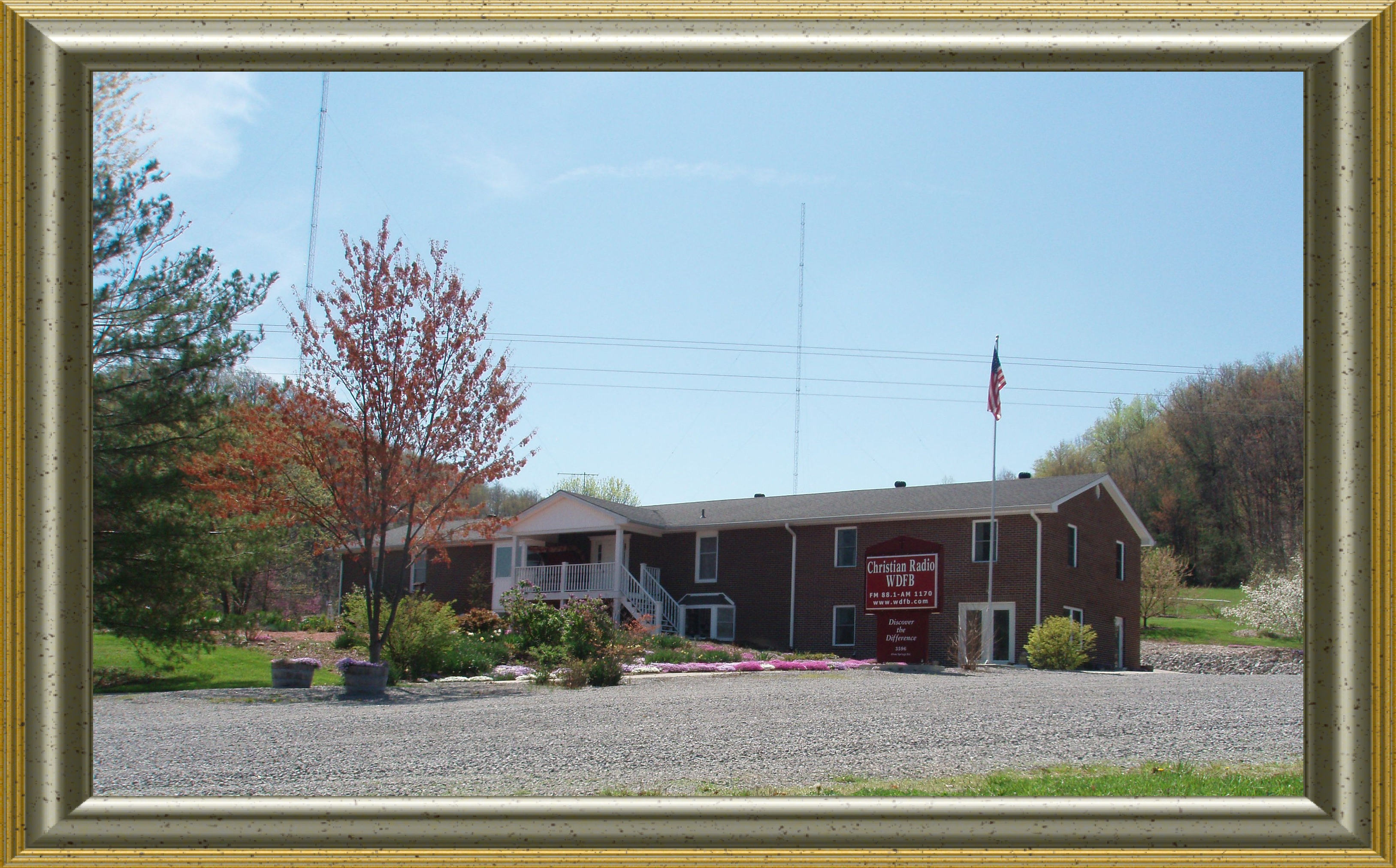 1170 AM 88.1 FM
Make donations to WDFB now via Debit or Credit Card
Call WDFB - 859-236-9332 or 859-236-9333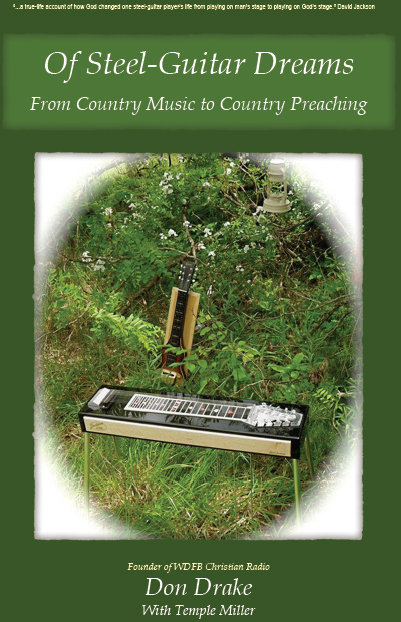 Of Steel-Guitar Dreams is a collection of stories from the life of Don Drake. With the author's colorful and vivid story-telling ability, readers will enjoy a historical view of life in the mountains of Kentucky along with a shy boy's far-fetched dreams.
You'll enjoy Drake's riotous adventures as he journeys from listening to the country store's battery-operated radio, to time spent in the Army; from meeting his "gold mine," to learning how to barber on unlikely customers; from playing country music on his steel guitar, to holding tent revivals; from struggling with God's vision for him, to pastoring, to building a Christian radio station.
Using humor and heart-tugging emotion, Drake will touch your soul. You will dream with him, ache with him, laugh with him and delight in his triumphs.
Of Steel-Guitar Dreams available at WDFB for $18.01.
Shipping is $3.00
Make checks or money orders payable to WDFB
Mail to:
WDFB, 3596 Alum Springs Road, Danville, KY 40422-9607
Hear what others are saying about Of Steel-Guitar Dreams:
Jr Fields, Pastor of Pleasant Run Baptist Church and host of "Family Altar"
Mike Cox, President Of Isaiah House
The Late Paul Heil, former producer and host of "The Gospel Greats," a syndicated Southern Gospel music radio program heard weekly across North America and a proud part of WDFB's programming since 1991.
Web Page Design By: Cindy Pike & Sandy Turner
Last Updated March 12, 2010
Copyright © 2010, WDFB Christian Radio All Rights Reserved.